WordFly has information on engaged subscribers through engagement calculations. Each subscriber has a star rating based on open and click interactions with your email campaigns. You can use this information to build conditions to personalize your email, and to segment your lists to send to specific engagement segments.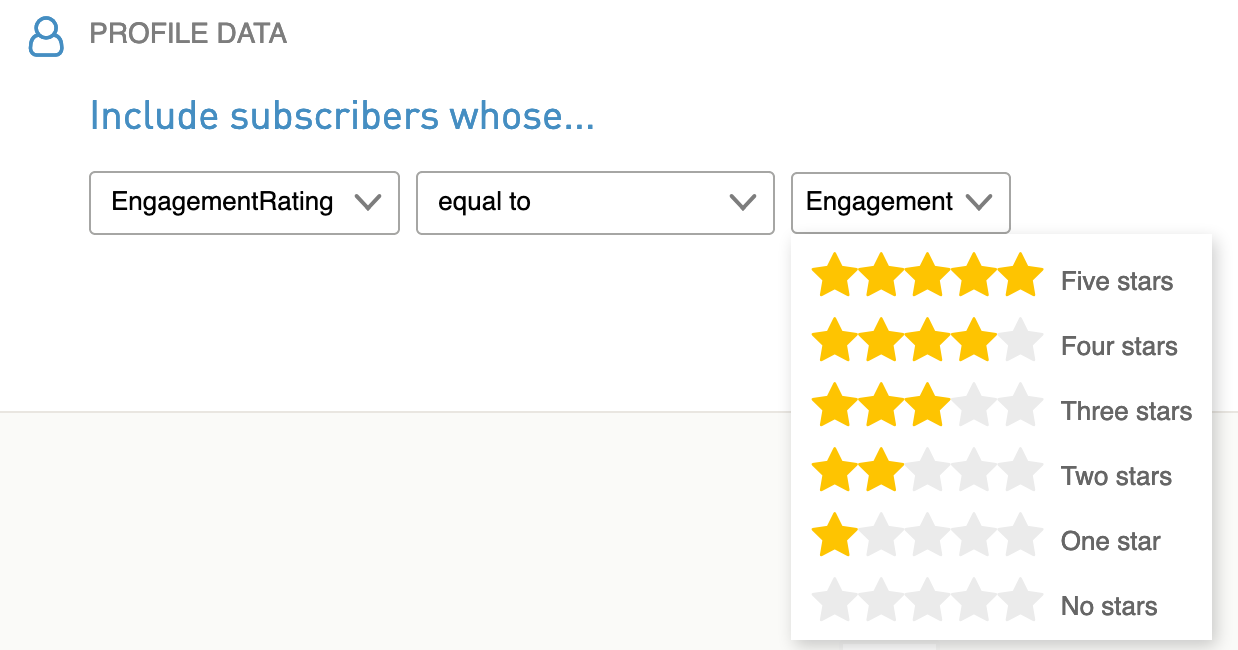 How to segment by engagement
Segmentation is applied in email campaigns on the Subscribers tab. Use the More list actions dropdown to select Segment your list. Follow these instructions to segment your list by engagement ratings (stars).
1. Open your in progress email campaign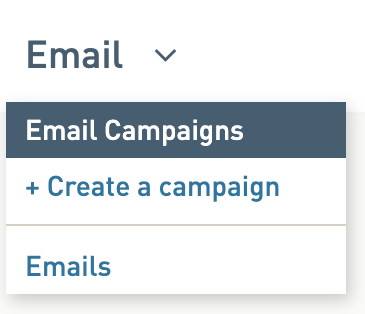 2. Under the Subscribers tab, select or import your list

3. On the List Summary page, select More List Actions > Segment Your List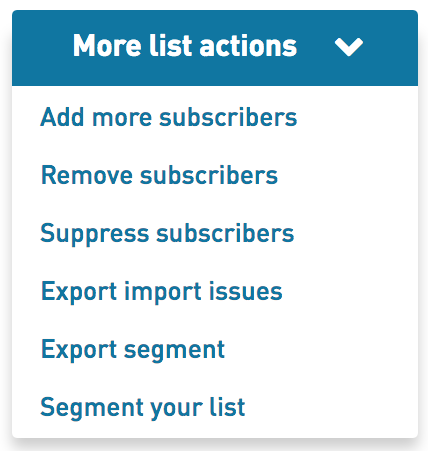 4. Select Create a new segment

5. Select Add profile data for your segment

6. Select Engagement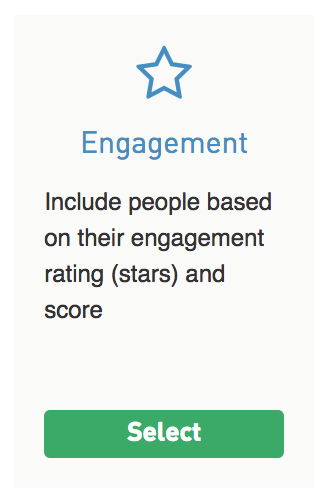 7. Define your segment from the available dropdowns
Data field: Select EngagementRating
Operator: Select equal to
Engagement: Select the star rating you want to segment by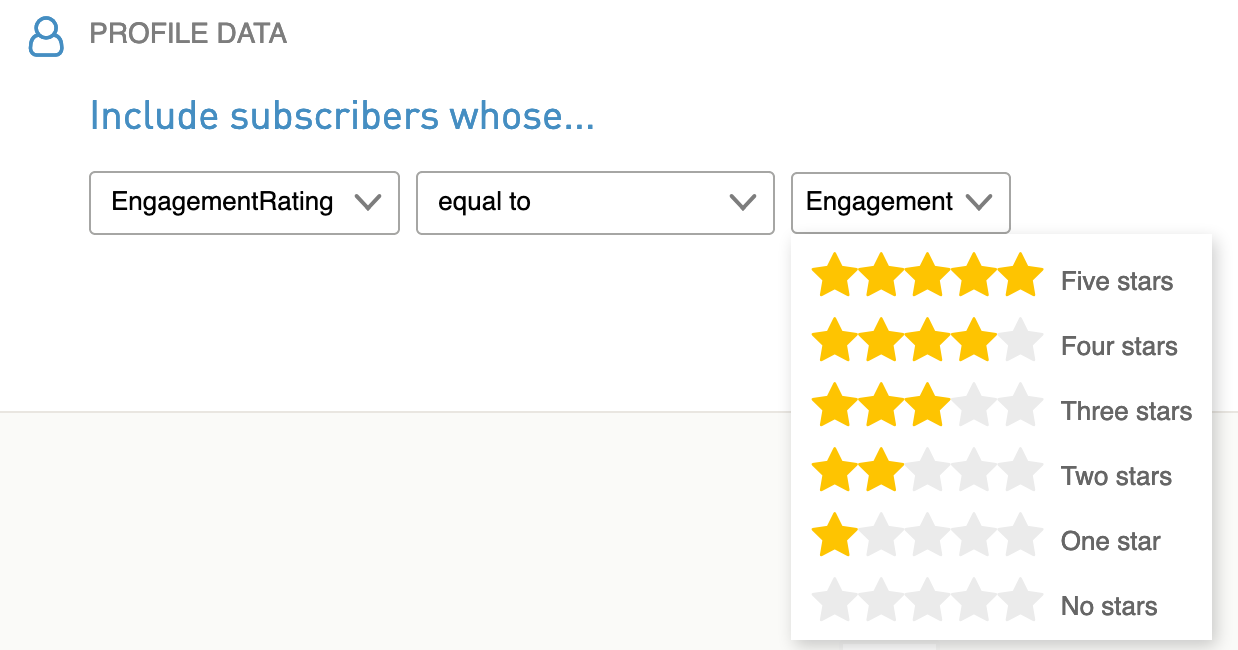 8. Select Add to segment

9. Select Apply to list

Your segment will be applied and your campaign will only send to this segment.
You can repeat these steps for new email campaigns using the same list and applying different engagement rating segments.
To segment by new subscribers
New subscribers who have received fewer than four campaigns do not have an engagement rating or score, but you can segment by them using the Missing option.
Define your segment from the available dropdowns
Data field: Select EngagementRating

Operator: Select Missing