Using video in marketing channels is a smart way to connect with people. The video block includes a hosted video option for YouTube, Vimeo, or another video-sharing website.
How does hosted video work
Hosted videos are videos that are uploaded to YouTube, Vimeo or another video-sharing website. Video links are inserted into the design and direct users to a video-sharing website where the video plays. Copy the video link from the video-sharing site and paste it into the href field in the design.
Do you want to embed video in your email design? Learn more
Add hosted video to your design
1. Open your design
2. Drag over a video block to your preview panel (right side)

3. The video block will be defaulted to Hosted

4. Start adding your hosted video link and image on the edit content panel (left side).
Enter your video link in the href field.
Browse or upload your video image for the src field.
Enter some explanatory text for the alt field.
If you paste in a full YouTube or Vimeo link, the editor will automatically add your video thumbnail and alt text from the link you used. (The shortened "share" link will not work.) Both the image and alt text can be modified as needed.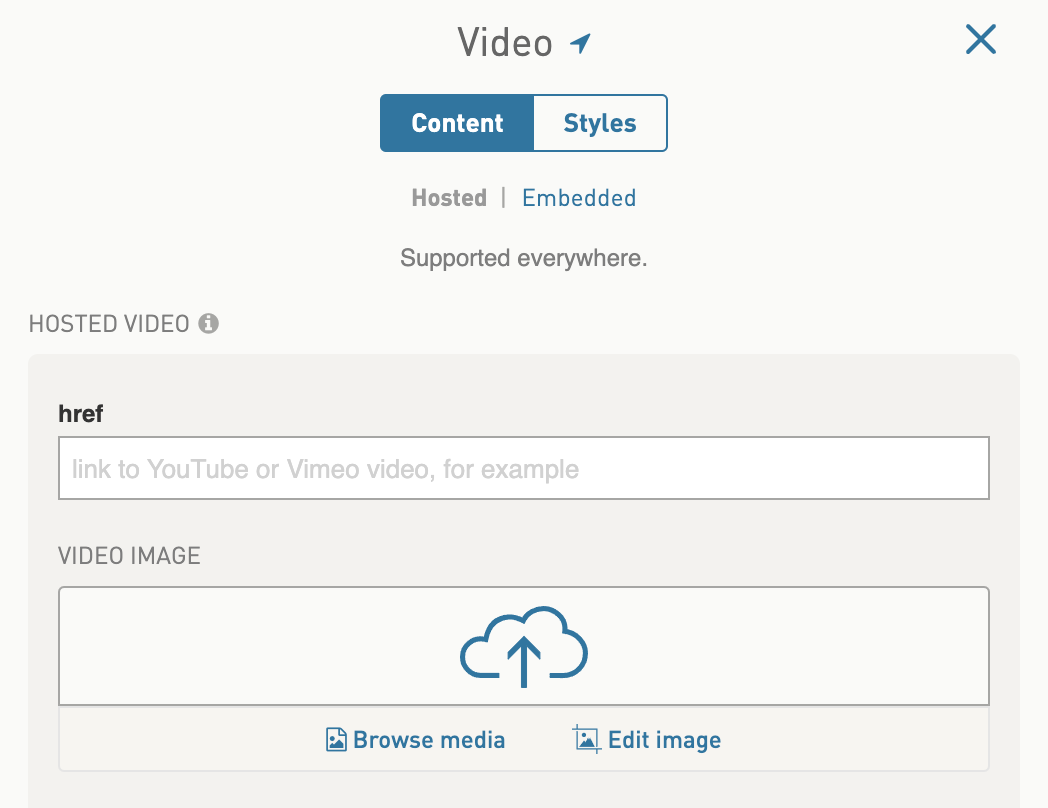 4. Save your design