We've partnered with Tessitura to bring you a new way to manage event cancellations.
Our Pages feature allows you to create online forms and collect information about cancelled events from ticket holders. It makes event cancellations and the resulting ticket donations, exchanges, and refunds a snap. Best of all, everything updates in WordFly and Tessitura automatically.
Here is a quick explainer and example of a cancelled ticket holder email and survey. Remember, you should also reach out to Tessitura to discuss how you want to update the data WordFly sends back.
To save time, consider setting up these notifications up as automated campaigns. This would allow you to set this up one time and let WordFly and Tessitura do the work. For example, WordFly could "ping" Tessitura every day at 2pm, run the list of everyone with tickets for a production or performance and send them the email and survey below.
VIDEO
Survey Cancelled Ticket Holders with Pages + Tessitura →


The Email
Here's an example of an email about a cancelled performance. Add custom data fields or conditional content with the production information from Tessitura.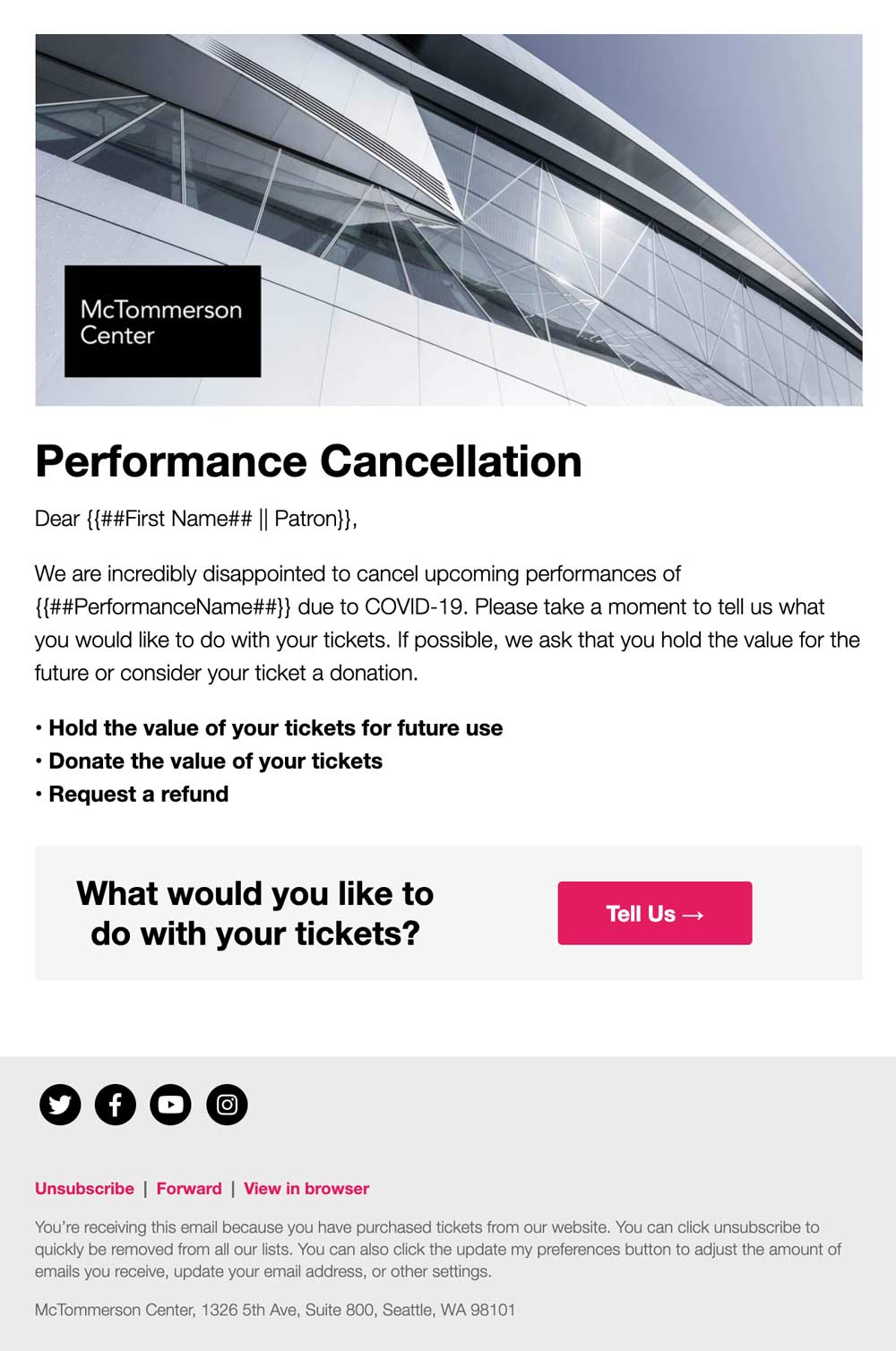 The Survey Page
The email links to a WordFly survey page. As you can see, it uses a similar design and user experience. Once subscribers complete the survey, the responses are held in WordFly and then immediately sent to Tessitura where you can leverage the power of Tessitura to manage your data.