Learn how to build a good sender reputation with webmail providers, like Gmail, Yahoo (Verizon media group), and Microsoft.

Topics covered in this article:
How to repair sender reputation with ISPs
What is a sender reputation
Every email sender needs to build a good sender reputation with ISPs. Sender reputation essentially represents the trust established between your emails and ISP filters. A reputation is built from measuring how your subscribers engage with your emails (opens, clicks, unsubscribes, and abuse complaints) and how you start sending to an ISP from a new IP (authentication, email content, list hygiene, and volume). All good sender reputation starts with a well-thought IP warmup plan and following email best practices.
How to repair sender reputation with ISPs
If you experience delivery issues, higher than normal soft bounces or a significant decline in opens, with any of these webmail providers, we recommend immediately reducing sending to only your very engaged subscribers.
In the first day, you should only send 20 emails every two hours up to 100 emails. Once you confirm the emails are getting to the inbox, you can begin doubling your send the next day.
The first day is going to feel very slow, but you can double your volume each day. Continue until you have warmed up to your whole sender base. We anticipate that the warmup period could last 2-3 weeks.
What you should do
Make sure you are following email best practices.
Stop sending to the ISP to allow a break in delivery (at least 1 day).
Proactively build a specific IP warmup plan for the webmail provider. Start with small lists to your most engaged subscribers to help you build a good sender reputation.
Useful tools in WordFly
Take a look over your ISP breakdown by reviewing one of your largest lists in WordFly. On the List Summary page, open the Subscribers by top domains section. This will give you a high-level overview of which ISPs make up your list.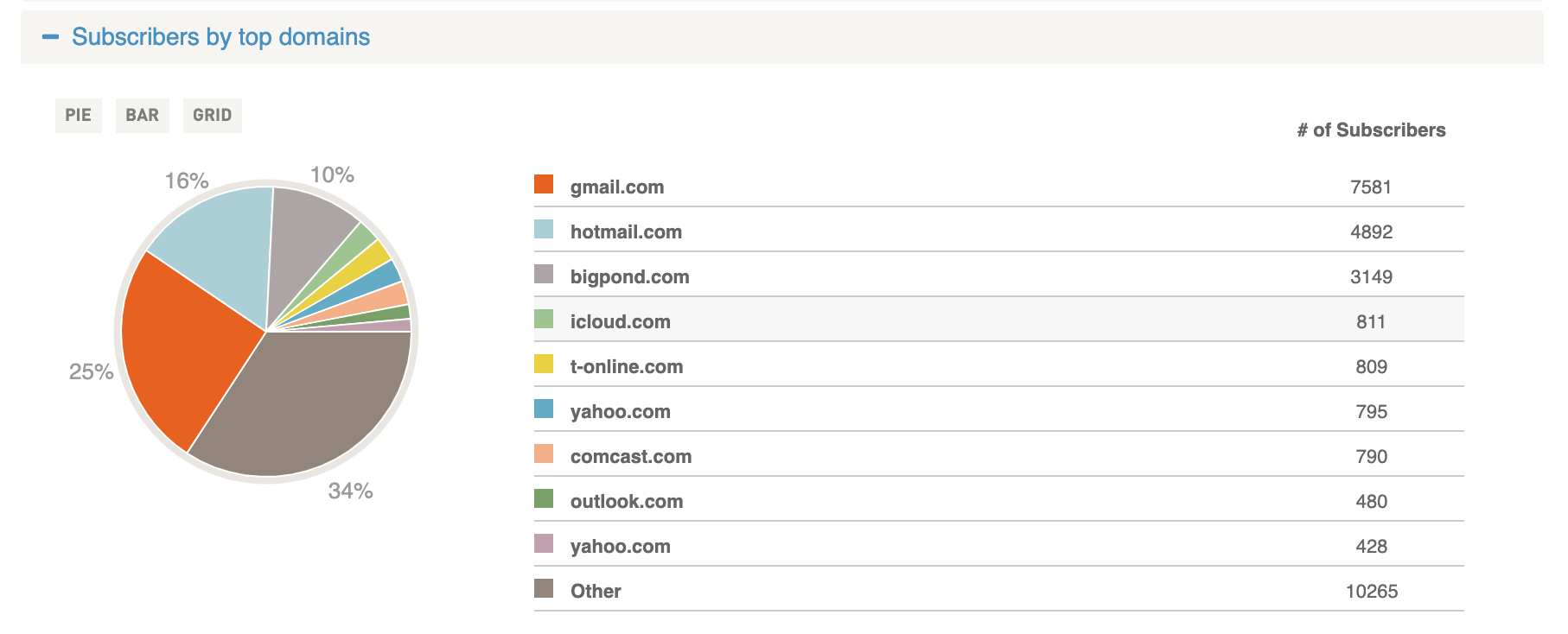 Use WordFly segmentation to include the subscribers you want to send to. To find a specific domain or ISP, use an email data field segment to find all your subscribers. Combine other segments to target specific engagement ratings (star rating) or engagement scores. Use the ALL toggle to ensure that all of your segment requirements are met.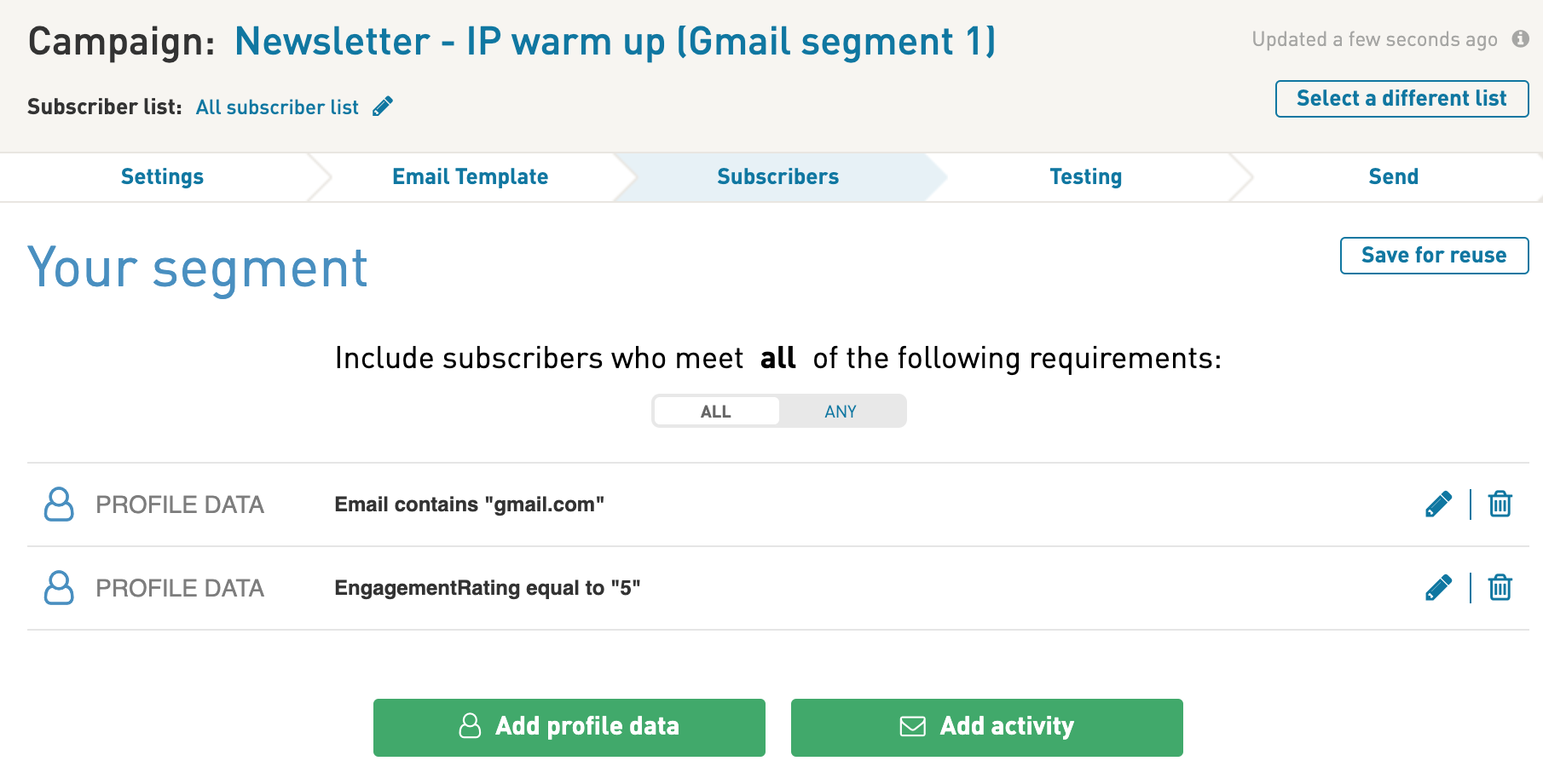 After applying your segment, you can export your ISP segment to use in other campaigns and segments. This can be helpful for managing the total volumes sent to specific subscribers.
How to isolate specific ISP and Engagement Rating stats
Go to

Reporting > Export Data
Select export option

Subscribers by Account
In the export options, include data field

Email

(this will be checked by default), then also include

EngagementRating and EngagementScore. You could also add

CrmSubscriberId

for the CRM customer number.
In the resulting export file, you will have all your subscribers and engagement data.
Open your file in Excel or another spreadsheet program. Use the

Data Filter tool

to filter your subscriber address column by a specific ISP domain (for example, "gmail.com"). This will isolate all your subscribers at that domain. Then filter by the engagement rating column to find your 5-star engagement rating subscribers and then further filter by the highest engagement scores to find your best ones. You can use this to selectively choose who you will send to.