In this article:
Introduction to Gmail annotations
How to annotate your email in Modern Editor
Introduction to Gmail annotations
In 2018, Gmail launched an enhanced promotions tab that allows email marketers to stand out in the tab. Gmail pulls your logo, promotional image, offers, and discount codes to highlight your email in the tab. The feature is available in Gmail mobile app for iOS and Android.
Gmail's example image for reference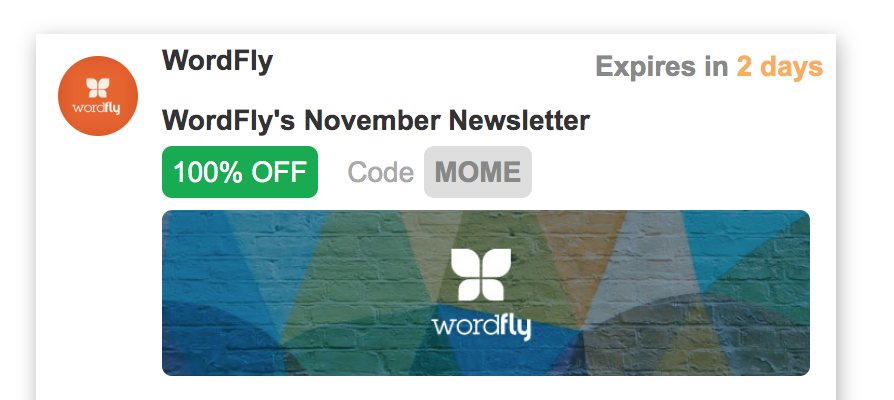 How does it work?
Gmail uses HTML annotations to do the magic. Annotations are basically comments in the code that Gmail re-purposes to communicate the essence of the message to the recipient.

What to expect from Gmail annotations:
The most valuable email is pulled to the top and featured with deals using machine learning. This is completely dependent on Google's filters and learning. If an annotated email is not selected for feature the email will remain in the order received in the inbox.
Bundles help organize top deals and topics.
Image previews

showcase the most vibrant part of the message.
Deal badges

highlight expiring and valuable deals.
Annotations must be added to your email design by accessing the HTML of Modern Editor.
Your annotations will control which images, promotions, discount codes, and expiration dates are highlighted in the inbox.
Only microdata annotations are supported in Modern Editor as script tags are not allowed.
How to annotate your email in Modern Editor
Gmail provides several helpful resources to help users annotate email for the promotions tab.
Tools provided by Google