IMPORTANT: The onboarding email rebuild is only available for onboardings started before August 2019.
During your onboarding and have WordFly support will help your team build your first email design in Modern Editor.
What to expect for the email rebuild:
Your onboarding includes WordFly support assisting your team with your first email design in Modern Editor.
This is only available to customers in the onboarding stage, before sending any emails to subscribers.
The email design must be an existing design. We recommend rebuilding your existing Newsletter email or another commonly used design.
The design must be provided in one of our acceptable design formats (listed below).
The final design will be created as a custom starter email in your account. The custom starter is a "template" that can be used to build new designs.
If you don't have a design to rebuild or need help with design, WordFly offers Creative Services to take your designs to the next level and get noticed in the inbox. Let us know through your onboarding ticket if you want to connect with the creative team for an estimate.
After the onboarding is complete any template rebuilds run under billable Creative Services.
Acceptable design formats for existing design
In your onboarding ticket with WordFly support, please provide your existing design in one of the acceptable design formats. These formats allow us to get the exact brand colors and other elements needed for the design so that we can build it in Modern Editor.
View in browser link or archive link
You can send us the view in browser link or archive link for an email that has sent from your previous email service provider. We can rebuild from the links.
Email code
Chances are you are sending from another email service provider before starting on WordFly. You can copy the HTML code of your email, save it to a plain text document, then send it to WordFly support in your onboarding ticket. In most cases, we can rebuild from the email code.

PhotoShop PSD file
Feeling up for something new? Your team can design a modern email in PhotoShop and send us the file! The file should be the complete design.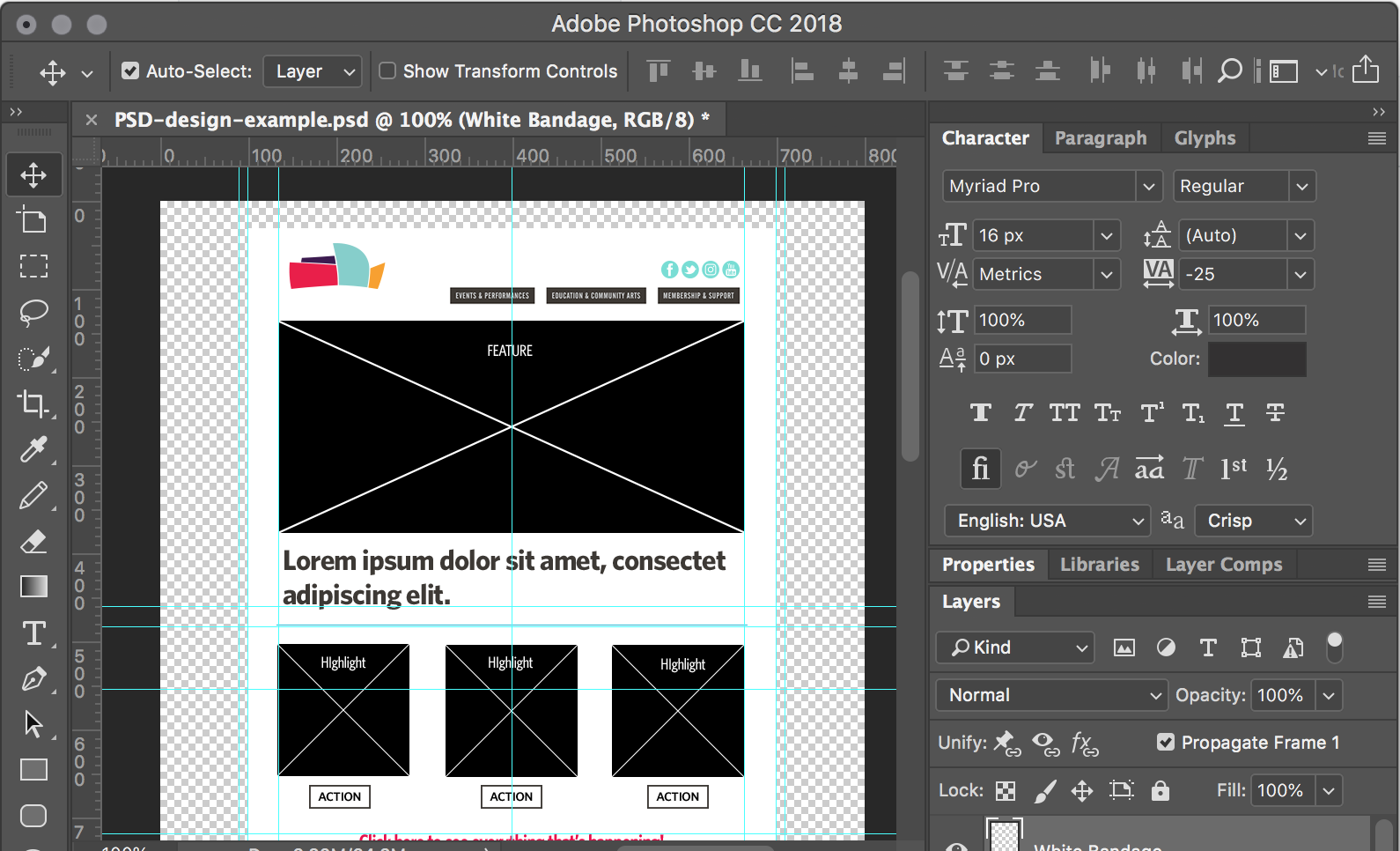 PDF file
Additionally, a PDF file can be used for your design. This should should be the complete design.