Share your sent email on Facebook and Twitter right from WordFly. WordFly tracks Likes and Retweets. See social sharing results under Reporting.
Reviewing social stats in Reporting
WordFly will record likes and shares from Facebook and Twitter under email campaign reporting!
1. Go to Reporting > Send Email Campaigns.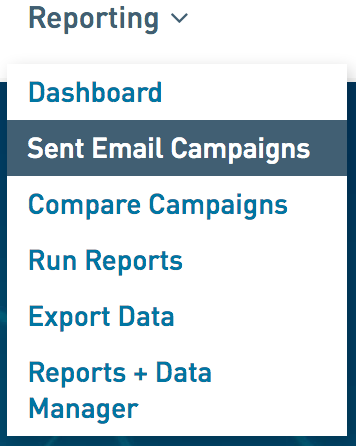 2. Select your sent email campaign.
3. Click on the Sharing tab to view your results!