To make sure that event responses like opens, clicks, and unsubscribes are tracking back to Centaman, follow these steps to test the connection.
Setting up and testing a Centaman email campaign

Step 1 :: Create a test campaign.
Go to Email > Create a campaign.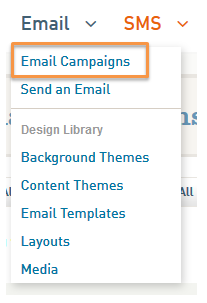 On the Settings tab, enter some data for your test campaign.

Select an existing template or a generic starter template under the Testing tab.
Step 2 :: Import a Centaman "test" subscriber list.
Under the Subscriber List tab, go through the steps of importing your list from Centaman. Check out the support post links below for your Centaman import options.
Step 3 :: Send the test campaign and have the recipients open the email, click, etc.
Under the Send tab of the Campaign, send the email to your recipients. You should also have one or two individuals test the Unsubscribe link. Just make sure you re-subscribe the individual later in Centaman as well as re-subscribing them in WordFly.
Step 4 :: You should see campaign results immediately in WordFly.
Go to Reporting > View Reporting.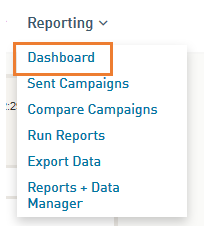 Hover over the name of the Campaign and select View Results.
You will see Campaign Results on the Overview page. Select different tabs on this page to see results for Opens, Clicks, Unsubscribes, Hard Bounces, Soft Bounces, etc.
.


Step 5 :: You should see Campaign email responses in Centaman as well.
You should see email responses in Centaman. Learn more about where to find responses in this support post.