Summaries of subscriber email responses are processed into member correspondence records. All responses from a WordFly campaign are sent back to Centaman (opens, clicks, hard and soft bounces, as well as opt-outs and abuse complaints).
Reviewing email responses on the Member Record
WordFly email responses can be seen within member correspondence in Centaman under the section Membership/CRM module and specific Member Records.


1. Go to Launchpad and select the following in this order...
Select CRM/Memberships
Select Organizations, Members and Constituents
2. Search for the specific Member Record you are looking up
3. In the Member Record, select Options > Correspondence
This is where you will see WordFly email responses for the subscriber.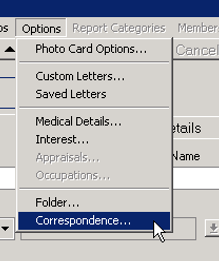 Example of an 'open' email response on a member record in Centaman: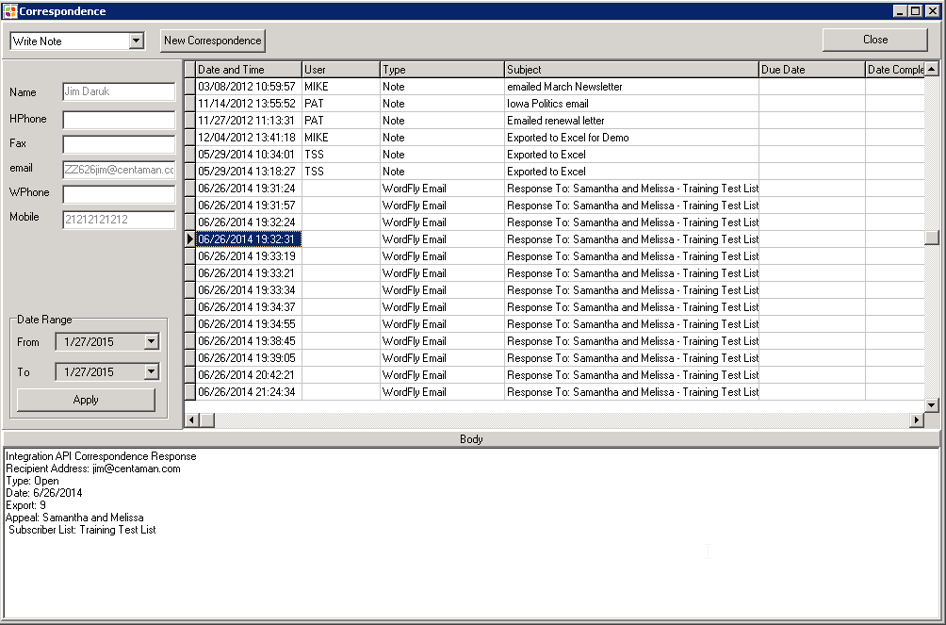 At a closer glance…
Date and Time
This refers to the exact time when the email response happened after the email was sent.
Type
This refers to the correspondence initiated, for WordFly emails the type will be 'WordFly Email' or 'Email'.
Subject
More information about what was the response is for will be included here if sourceID is mapped during the import process.