Tessitura users can quickly pull a Revenue Report to see email marketing ROI. There are some prerequisites to check before you'll be able to run this report in WordFly.

Topics covered in this article:
Prerequisites for using Revenue Reports
Enable Revenue Reporting in WordFly
Run a Revenue Report in WordFly
How is revenue being calculated?
Prerequisites for using Revenue Reports
To create Revenue Reports, you must be running:
WordFly Services 2.0 (check your version under Account > Tessitura).
Tessitura v11. If you're running an earlier version of Tessitura, you'll need to run a Tessitura upgrade script before enabling this option. Please email us for the script if you need it!
Enable Revenue Reporting in WordFly
Once you have checked your WordFly service version and your Tessitura version, you can enable Revenue Reports under Account > Tessitura.
1. Go to Account.

2. Select Tessitura.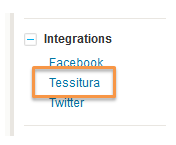 3. Check the box for Revenue Reporting.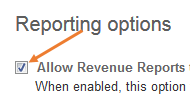 4. Click Save.

Run a Revenue Report in WordFly
Once this feature is enabled Revenue Report will be an available drop-down option under Reporting > Run Reports. You'll be able to pull a PDF report displaying your ROI in Reporting. Just follow these steps.
1. Go to Reporting > Run Reports.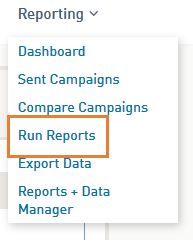 2. Under section 1, from the drop-down select Revenue Report.


3. Click I'm done.

4. Under section 2, select the Campaign or multiple Campaigns for your ROI report.
5. Under section 3, name your file and select the date/time range for the report. Click Run Report.
The date/time range will pull all of the orders and contributions associated to Campaign.
4. Download your PDF report under Reporting > Reports + Data Manager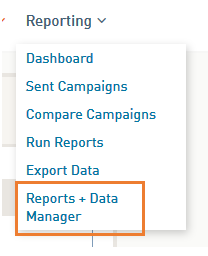 How is Revenue being calculated?
All the ticket sales and donations captured during the lifespan of the promotion in Tessitura will count towards your Revenue Report. Ideally it would be best to only pull the revenue for that promotion but there's no way to distinctly tie the sale back to the email itself (using this report). Everyone who was sent the email as part of that promotion and bought a ticket is counted in the report in WordFly whether they clicked on the email (or even saw it) or not.
We suggest looking at three views to get the most accurate view of your email's revenue:
1. Tags all your links with GA and look at the sales results there.
2. Run the Revenue Report in WordFly.
3. Modify your website so it has the functionality to capture the source number from the query string and submit it to the "Promo Code" parameter of the Tessitura API Login or Register calls. Then use the source number tracking feature in WordFly and run a sales report in Tessitura. If you are a TNEW customer, your website already has the ability to capture sources from URLs and use it as the sale order source! For more information about this TNEW feature you can review Tessitura's documentation.