In this article
Show preference descriptions on your Subscribe and Unsubscribe pages
Add descriptions for your preferences
Preferences allow your subscribers to select the lists they would like to receive on a regular basis. As a result, you will be targeting your lists to the right subscribers from the very start. You'll benefit with higher engagement rates and better inbox delivery since ISPs use subscriber engagement as a key benchmark for filtering your messages.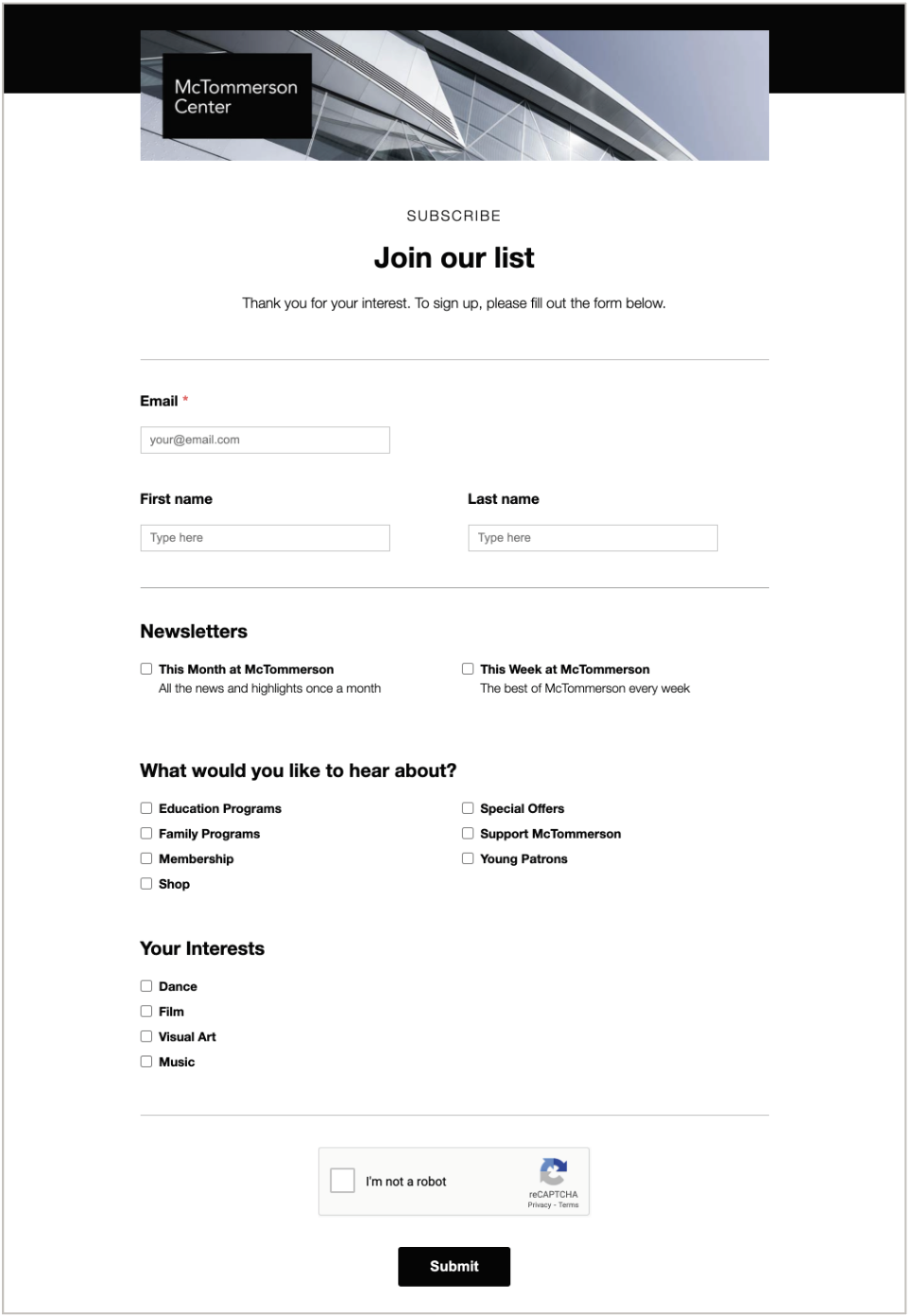 Introduction
In WordFly you can set up any number of preferences for your subscribers to tell you what news they want to hear from you. Preferences most commonly show up on subscribe and unsubscribe pages. In WordFly you can enable your preferences to show up on the WordFly Signup subscribe page and WordFly two-step unsubscribe page.
Preferences in WordFly live as Data Fields. Even though you create preferences under Account > Preferences the actual preference itself is a data field that you can use to display conditional content in emails or segment your lists in a campaign.
When a subscriber checks a preference on your subscribe or unsubscribe page, they are opted in to that preference and unchecking a preference will mean they opted out. In WordFly you can see any of the subscriber's preferences by searching for their subscriber profile.


*Are you a Tessitura-integrated WordFly account? Learn how to set up preferences for use with Tessitura.
Set up preferences
1. Go to Account

2. Select Preferences

3. Click Add Another to start adding your preferences
Simply type in the name of your preference. There is no limit. Add as many as you need for your organization.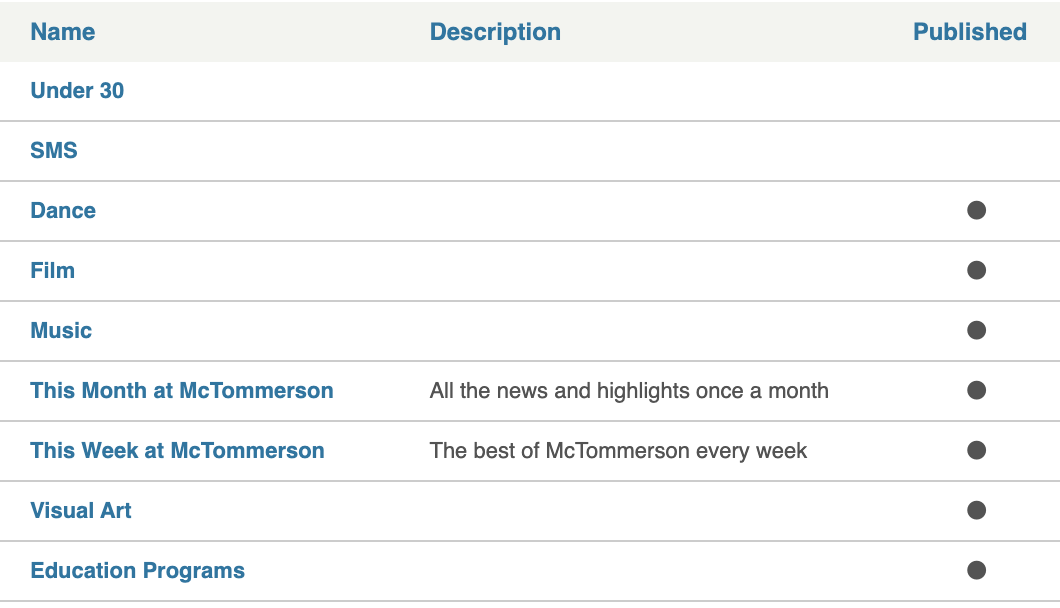 4. Reorganize your preferences to display in the order you would like on your subscribe and unsubscribe landing pages.
Use the reorder icon to the left of the preference to move it up or down in the list.

5. Click Save
Show preference descriptions on your Subscribe and Unsubscribe pages
1. Go to Account

2. Select Preferences

3. Check the box for Show descriptions for preferences


4. Click Save
Add descriptions for your preferences
Each subscriber preference you set up in WordFly can have a description display below on the subscribe and unsubscribe pages. Since preferences are data fields in WordFly, you will go to Subscribers > Data Fields to add descriptions to your preferences.
1. Go to Subscribers > Data Fields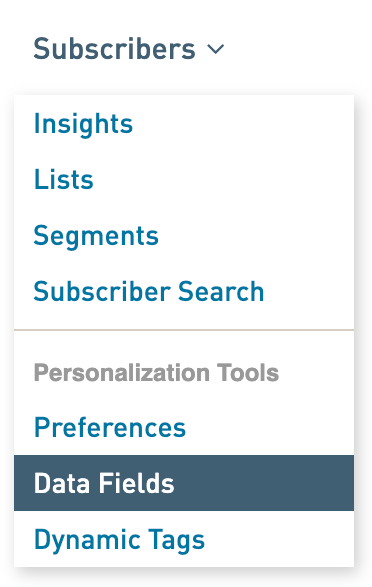 2. Find the preference you'd like to update
Filter by the Preference column. Any data field that is a preference will have a dot by it.
3. Click the preference name and then select View/Edit
This will take you into an editing window to edit the preference.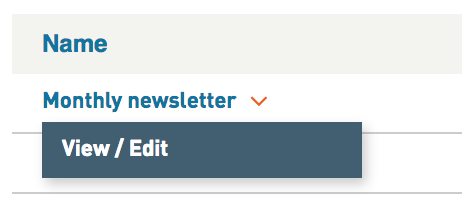 4. Enter your text in the Description field

5. Click Save
Refresh your Subscribe and Unsubscribe pages to confirm preference descriptions are displaying.