Learn how to use a custom domain for email campaign tracking links.

Topics covered in this article:
Introduction to custom domains for email tracking links
How to setup your custom tracking domain
Introduction to custom domains for email tracking links
WordFly tracking allows you to see how many subscribers clicked on links from your email campaign. All links are tracked by default and will appear like this when loaded in the browser "http://email.wordfly.com/...". You can always turn off tracking on a link-by-link basis in your campaign under the Testing > Full Review section of your email campaign. You can use a custom domain for tracking links instead of WordFly's default domain: email.wordfly.com.
What to expect using a custom domain for email tracking links:
Your IT team will need to set up a CNAME following our instructions.
DNS changes often take some time to propagate. Allow for this time before testing.
In progress email campaigns and new email campaigns will show the custom domain in tests and live sends.
Sent campaigns before the custom domain change will not use the custom domain.
Custom domains only support HTTP protocols. HTTPS is not supported at this time.
How to setup your custom tracking domain

Customizing your domain in tracking URLs requires a little DNS work on your side and in WordFly, too. When enabled, your custom URL will replace "http://email.wordfly.com" in all of your tracked links, e.g., "http://email.yourdomain.org". Work with your IT team on step one and then complete step two in WordFly.
Step one, complete the DNS configuration for your custom domain

1. Decide what you would like your custom domain to be.

Your custom tracking URL should be something similar to your main sending domain but still separate. For example if your domain is "mctommerson.com" you might consider using "email.mctommerson.com" as your custom tracking URL. Keep it simple and think of what will be most recognizable to your subscribers.
2. Log into the DNS hosting your domain.
3. Create a subdomain or alias, e.g., email.yourdomain.org.
*Refer to notes under step 1 above
4. Create a CNAME record for your subdomain and point it to "tracking.wordfly.com".

Note: A CNAME (also known as "canonical name") cannot have any other records associated with it, such as A or MX records
5. Perform a DNS lookup to confirm that your subdomain is pointing to tracking.wordfly.com.

Use mxtoolbox.com to check your DNS configuration. You can test using a CNAME lookup. The subdomain should resolve to tracking.wordfly.com when tested.
Step two, add your WordFly to Account > Account Options
1. In WordFly, go to Account.

2. Select Account Options.
3. Select the "Enable custom tracking URLs for email links" checkbox.
4. Enter your custom URL (e.g., email.yourdomain.org).
5. Click on Test URL button to test the set up in WordFly.
This loads the WordFly tracking site using the domain entered in the Your Base URL field. If it opens with a success, it works!

Success message

6. Click Save at the bottom of the page.
This will set up our servers to accept traffic from your new subdomain. The tracking URL change will go into effect immediately and all of the tracking links in new sent campaigns or new test emails will use the new custom tracking URL. Previously sent campaigns before this change will continue to use the default email.wordfly.com URL.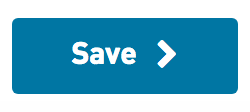 7. Now you can test in an email campaign. Go to Email > Email Campaigns, open any email campaign and send a new test email.
8. Verify that the new custom domain is in use by loading a link from the campaign.
For example, load the view email in browser link to verify the tracking link is updated. Some organizations will need to wait an hour or more for DNS updates to propagate.