In this article
View top email clients by campaign
Find out which email clients and platforms your subscribers are using to read your emails.
View top email clients by campaign
Follow these steps to view your email client reporting in WordFly for any campaign.
1. Go to Reporting > Sent Email Campaigns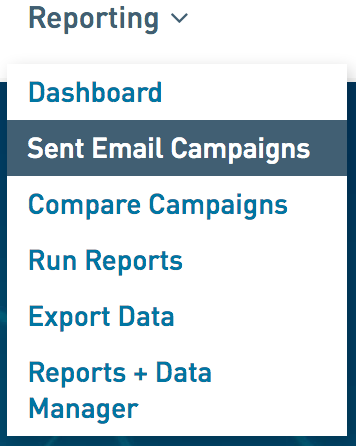 2. Click on the name of your sent email campaign
3. Select the Email Clients tab

4. Review your email client data
Open a section to learn more about your email client platforms (devices) and browsers.
Export email client data
Check your historical email client data to see how your email is being viewed by subscribers. You might be surprised at the results. For example, you might learn that the most opens happen on mobile (iPhone perhaps) and the least happen on desktop (such as Outlook).
Data included in Email Clients export:
Month
Year
Desktop %
Webmail %
Mobile %
Desktop Events
Webmail Events
Mobile Events
Specific email client data follows...
What to expect from the Email clients export:
The export includes email client stats for the history of the account.
Email client totals are broken out by months (1-12) for each year.
Email client events refer to any email response that carries an email client user agent. These events are: opens, clicks, and unsubscribes. Events that don't have an event are bounces and abuse complaints.
The export is showing event totals (not unique totals).
Some open, click, and unsubscribe events may not have user agents tied for various reasons; in these cases, the event will not be included in other email reporting totals but not included in email client event totals.
For open reporting, Yahoo and Gmail cache images with a proxy server which records an open but there is no email client user agent recorded with these events. Learn more
To export email client data
1. Go to Reporting > Export Data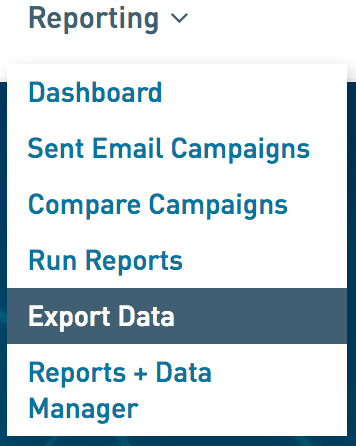 2. Select Email Clients from the dropdown, then click I'm Done.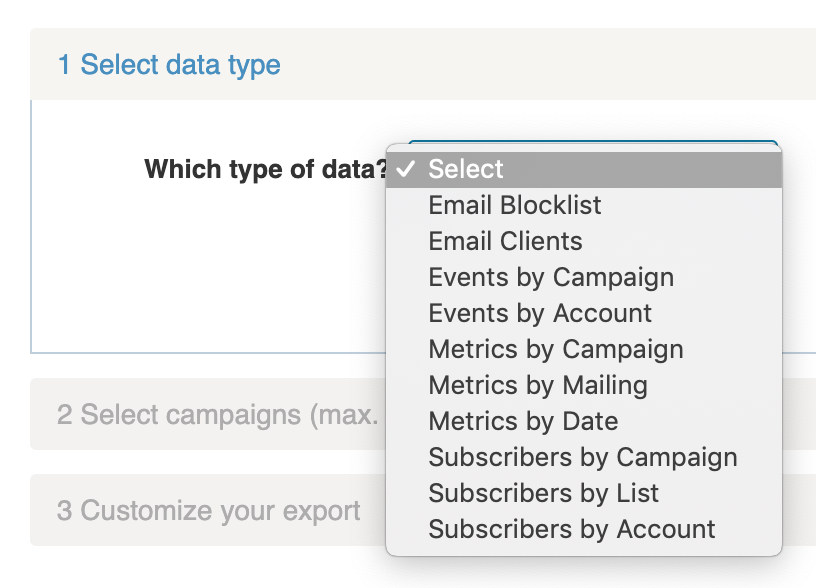 3. Click Start Export

Learn more
Take a deeper dive into WordFly's definition of email clients and how they are reported.