In June 2021, we launched a new way to set up your Forward page. Learn more
In this article
Set up your WordFly Forward to Friend landing page
Adding your Forward to a Friend link to your email design
What is Forward to a Friend?
Forward to a Friend is the best way to forward an email onto another recipient because it sends a properly formatted HTML email to the next email address. Using the forward button in an email client like Outlook will send a distorted version of the original email. All WordFly Modern Editor starter emails have a Forward link added the Footer section.
In a sent email, clicking on the Forward to a Friend link will take the subscriber to a landing page where they can type in email addresses of friends and then send the exact same HTML email onto a friend. After the form is submitted, the subscriber is taken to a confirmation page.
The new recipient is not added to any lists when they receive a forwarded email and any opens/clicks or other email responses are not recorded. Each subscriber is allowed a maximum of 10 Forward to a Friend email sends for the email they received.
WordFly tracks how many times the email was forwarded using the Forward to a Friend link under Reporting > Sent Campaigns > Campaign. You can check your Forwards under the Sharing tab of the campaign's reporting results.
*Do you post your WordFly archive URL on your website? All Forward to a Friend links in your archive URL are inactive and do not allow subscribers to forward any emails onto friends.
Set up your WordFly Forward to Friend landing page
Learn how to set up your WordFly Forward to a Friend landing pages.
1. Go to Account.

2. Select Forward to a Friend.

3. Customize your branding.
Here are some things you can do:
Hover over the text areas to update the content.
The default banner image can be removed and replaced with your own banner image. The image should be exactly 600x125 pixels.
Add a Content Theme to customize the fonts and text colors on your pages.
Add a Background Theme to customize the background colors of your pages.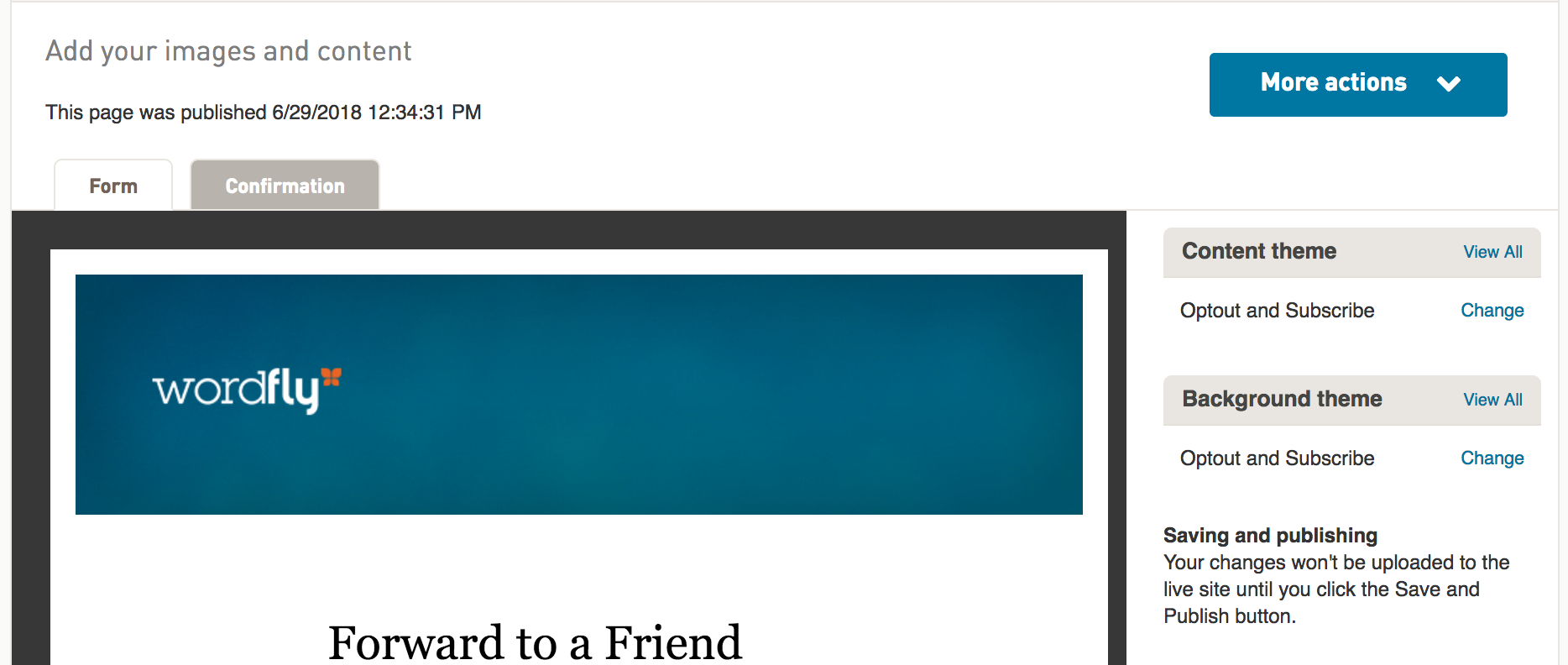 4. Select Save and Publish to make your changes live.

If you ever need to go back to the WordFly default design, select Revert to Default in the More Actions menu. It will automatically be published.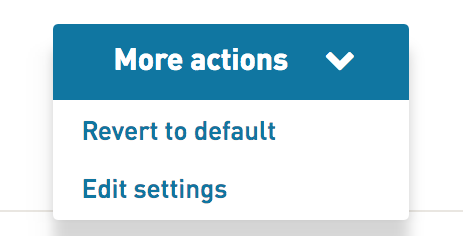 Adding your Forward to a Friend link to your email design
Use this URL in your emails to allow people to forward.
https://e.wordfly.com/forward?sid=##subscriberMailingId##
Note: The link won't work if you browse directly to it. The link only works when it is sent to a subscriber via a test email or live email campaign. For more tips, follow these steps.
How to add Unsubscribe, Forward, and View links