In this article
How to hand-code a dynamic tag in your email design
Learn more about dynamic tags and personalization
Dynamic tags allow you to hand-code conditional personalization in your email design. In early 2020, we launched an easier way to add conditional content to your emails and blocks. Learn more about Conditions
How to hand-code a dynamic tag in your email design
Go to Subscribers > Dynamic tags to build your tag, copy it, and then hand-code it into your email design.
1. Go to Subscribers > Dynamic Tags.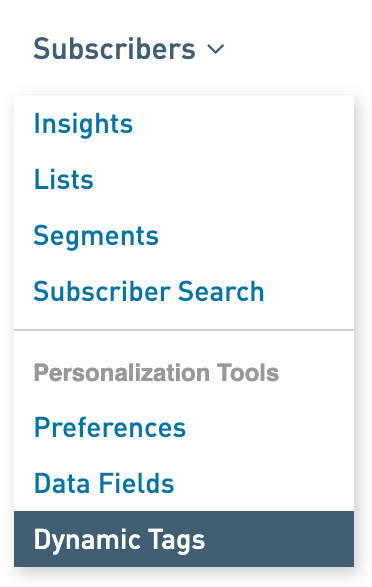 2. Copy the Dynamic tag you would like to use.
Use your keyboard controls ctrl+C or your browser copy tool to copy the dynamic tag to your clipboard.

3. Open your email design in Modern Editor or your hand-coded email.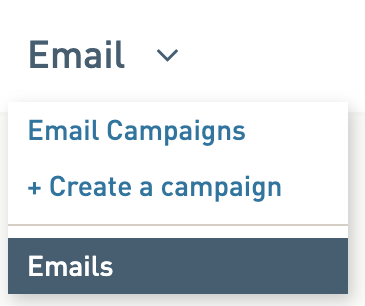 4. Paste the dynamic tag into any text block (if designing in Modern Editor).

7. Save your email design.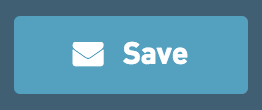 Test your dynamic tags
Use Subscriber Preview to test your dynamic tags inside any Campaign. Learn more
Learn more about dynamic tags and personalization
Dynamic Tags: using dynamic tags in your email