In this article
Using alternate data in your email when missing data for a subscriber
Learn more about data fields and personalization
In some cases you'll be adding personalization to your email, but you may not have complete data for each subscriber. Fortunately, this is an easy problem to solve by adding some alternate text that will display when any subscriber is missing data for a specific data field.


Using alternate data in your email when missing data for a subscriber
Insert some alternate data when you are missing subscriber data for addresses in your list. For example, when you are missing First Name you can have an alternate added in place such as 'Friend' or 'Patron'.
Alternate data when missing personalized data (Modern Editor)
1. Open your email in Modern Editor.
2. Click on any text block from the preview panel (right side of editor).
3. Insert your cursor in the edit area (left side of editor), wherever you want your data field to go.
4. From the text block menu, select Add > Data Field.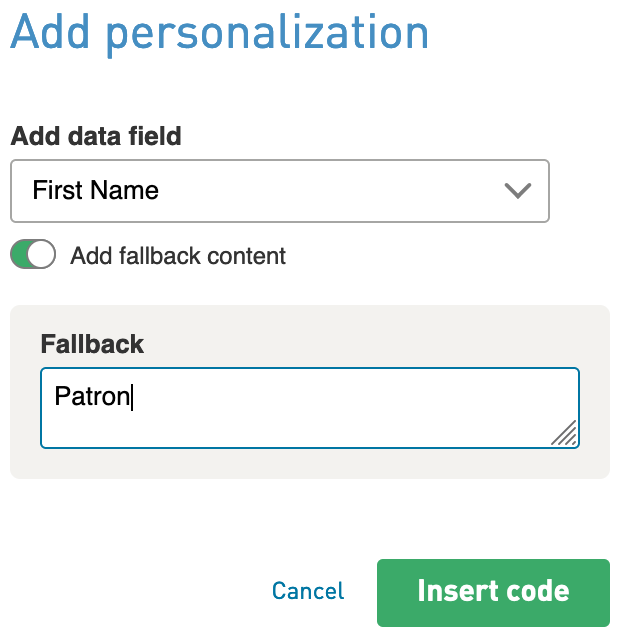 5. Use the drop down tool to select the data field you want for personalization.
6. In the 'If missing, write' field, type in a word that you'd like to appear in case the data for that subscriber is missing.
For example, if you're inserting First Name, you might write an alternate word such as 'Friend' or 'Patron' if First Name is missing in your list data.
7. Select I'm Done.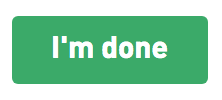 The data field and alternate data is now added to your template's text block.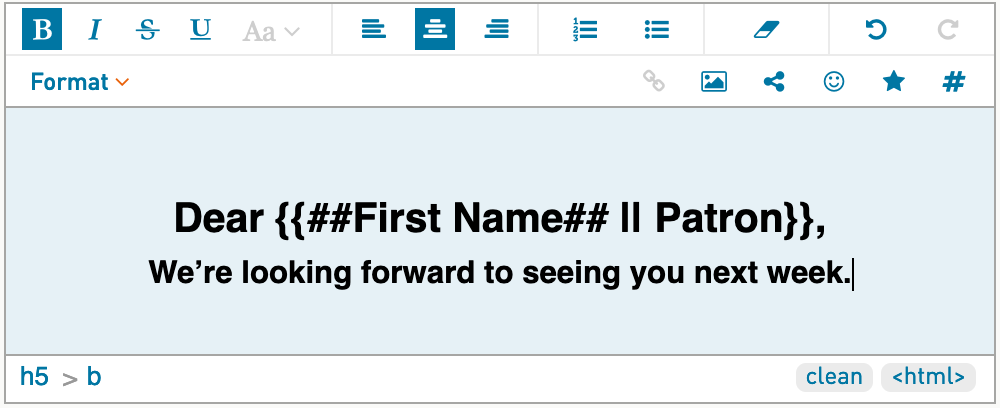 Learn more about data fields and personalization
Data Fields: What if first name is missing for my subscriber?