Use WordFly's Forward to a Friend feature to add a quick note to test emails that are being reviewed by stakeholders.
To send a testing note with Forward to a Friend
Forward to a Friend is a dynamic link in your email design that allows a subscriber to send a version of their email onto another recipient. A quick note can be added to the top of the Forward email to let the recipient know why they are receiving it. This is a great feature for testing emails internally. Use the Forward link to send the email onto a group of stakeholders with a quick message stating testing notes for what to review.
1. Add Forward to a Friend to your email design
Use this dynamic link for the Forward to a Friend link:
https://e.wordfly.com/forward?sid=##subscriberMailingId##
2. Save your email design
3. Click on the Testing tab of your email campaign

4. Select Send a test email

5.Send a test email to yourself first
6.Open the email in your inbox, click on the Forward to a Friend link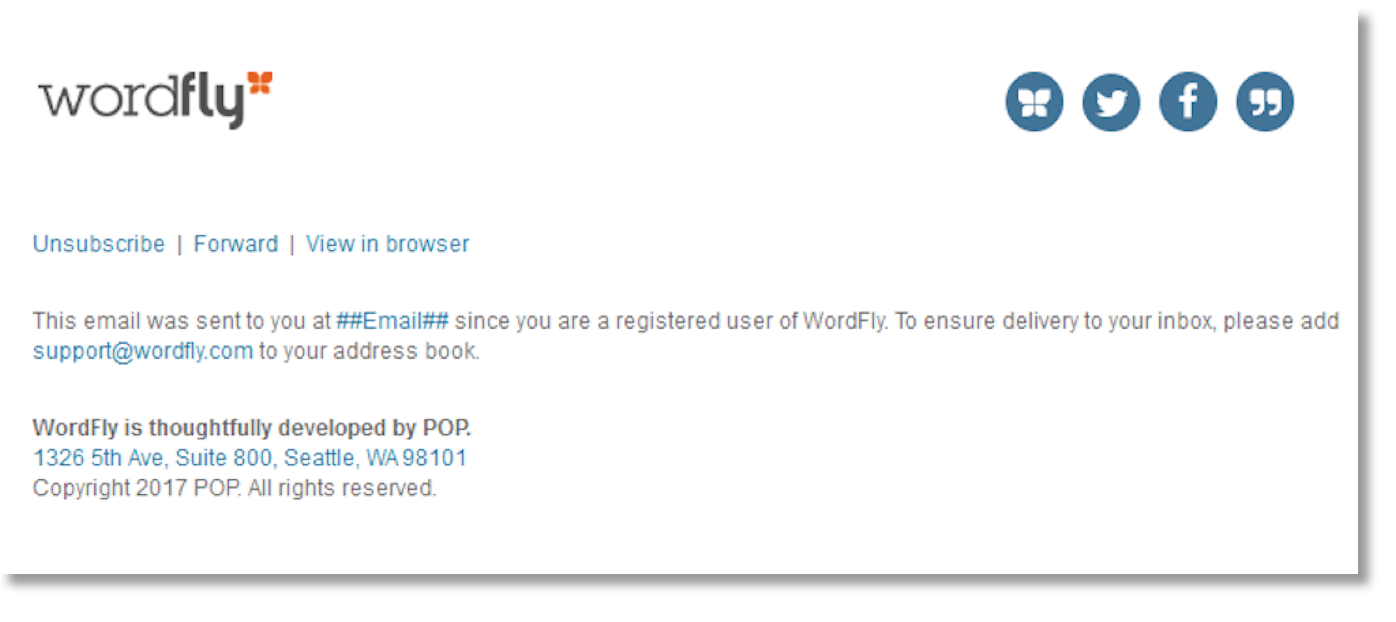 7. Include a short note in the Forward to a Friend page and click Send
You might include a quick message here to your stakeholders asking for feedback.
Example,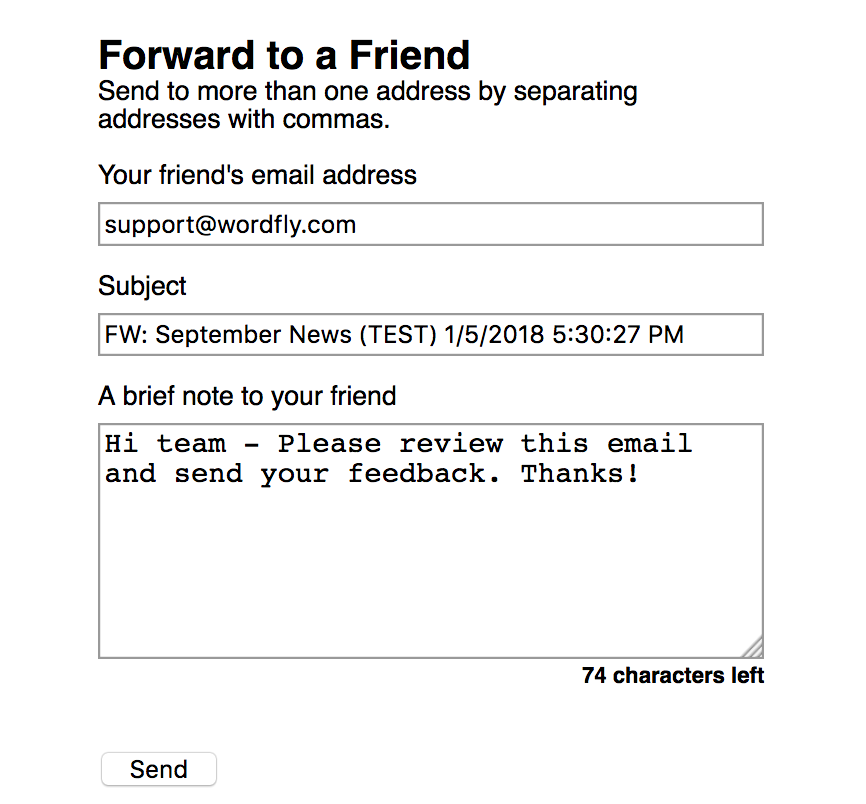 Recipients will receive a version of the test email you received with your short message.