Our latest launch is filled with customer requests, including features for the editor that provide more design flexibility. Take a look at the new blocks on the block!

Spacer block

It's easier than ever to add a little breathing room in your emails. No need to set Styles! Just drop in a Spacer block, then drag the slider to adjust the height. Spacers can range from 5px–250px in height. Available in all emails! No need to update code.
4+ Columns block

More columns by request! Start with 4 columns, or use the slider to expand it up to 8 columns. All columns are equal in width and can be used for link bars, sponsor logo quilts, and more.
Thank you to Katie Day at Portland Ovations, Stephanie Strock at Auckland Museum, and Fred Kenny at The National Gallery for requesting this feature.
To see this block, create a brand new email from one of our starter designs or upgrade an existing email.
25-50-25 option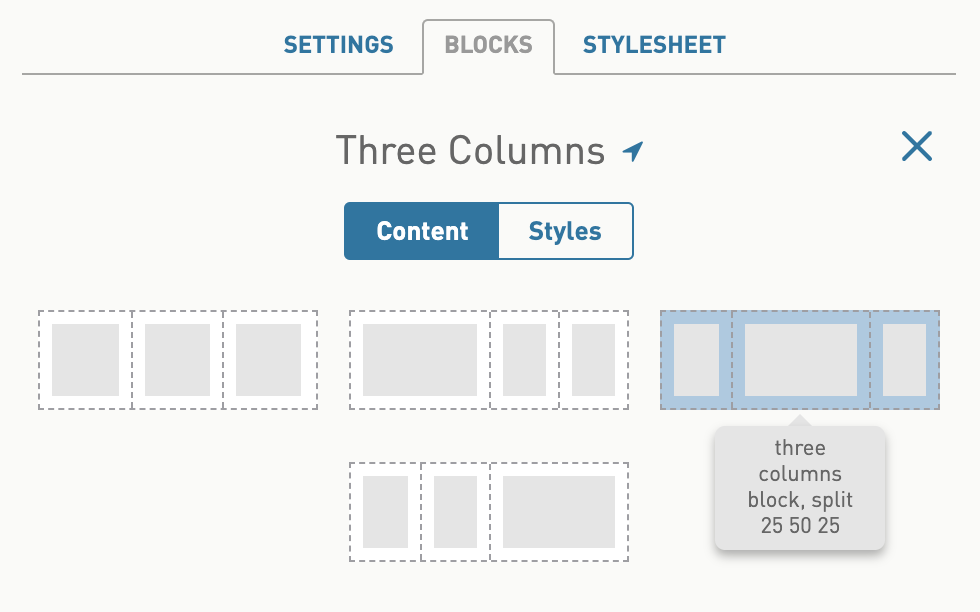 Three column blocks can now have a larger center column. Requested by Jamie O'Brien at The New 42nd Street. Thank you!

To see this option, create a brand new email from one of our starter designs or upgrade an existing email.
Preview text upgrades
The preview text field is now more visible in the email editor, and we've made it easier to review it before you send.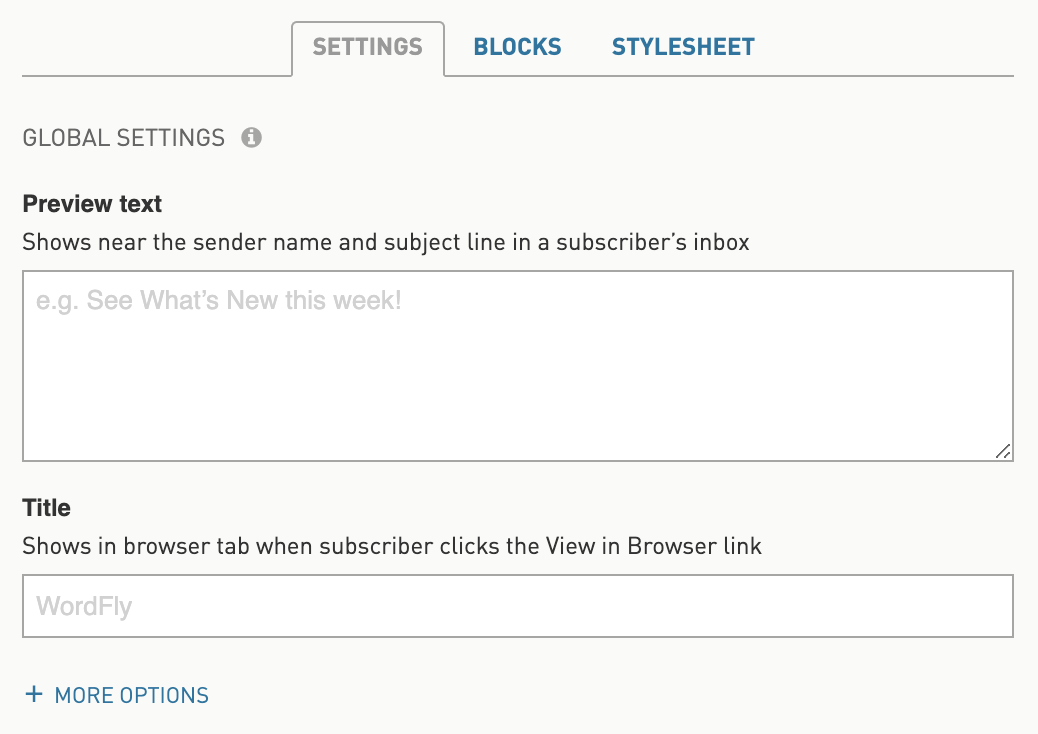 Email editor
When you open your email design in the the editor, the Settings tab now opens by default for easy access to the Preview text field.
Email checklist
We added a new section at the top of the checklist to review the Preview text and Title.
Send/Activate step
Check your Preview text one last time before sending with the new quick link to the email checklist from the Send/Activate step.

Data exports
Metrics by Campaign + Metrics by Mailing
You can now export metrics for up to 500 campaigns per export.

Metrics by Campaign + Events by Campaign
After you make your selections, you'll now see the number of selected campaigns.
Fixed + optimized
Improved media management
In the Media section, we've added the option to delete multiple media files and folders at a time. You can also now copy a media URL with one click. You'll now see a Link icon on the grid view in place of the "Show and Copy URL" action.

Triggered campaigns and workflows optimization
We've optimized the list import process for longer-running campaigns with large lists.
Need help?
We've added a Help link to the top navigation for quick access to our Help Center.