New in your account! We've just launched a fresh set of product upgrades, including a new look for the CRM custom screen, improvements to Workflows, and reporting updates.
New look for the CRM custom screen
When your box office team logs in to the custom screen, they'll see a refreshed design.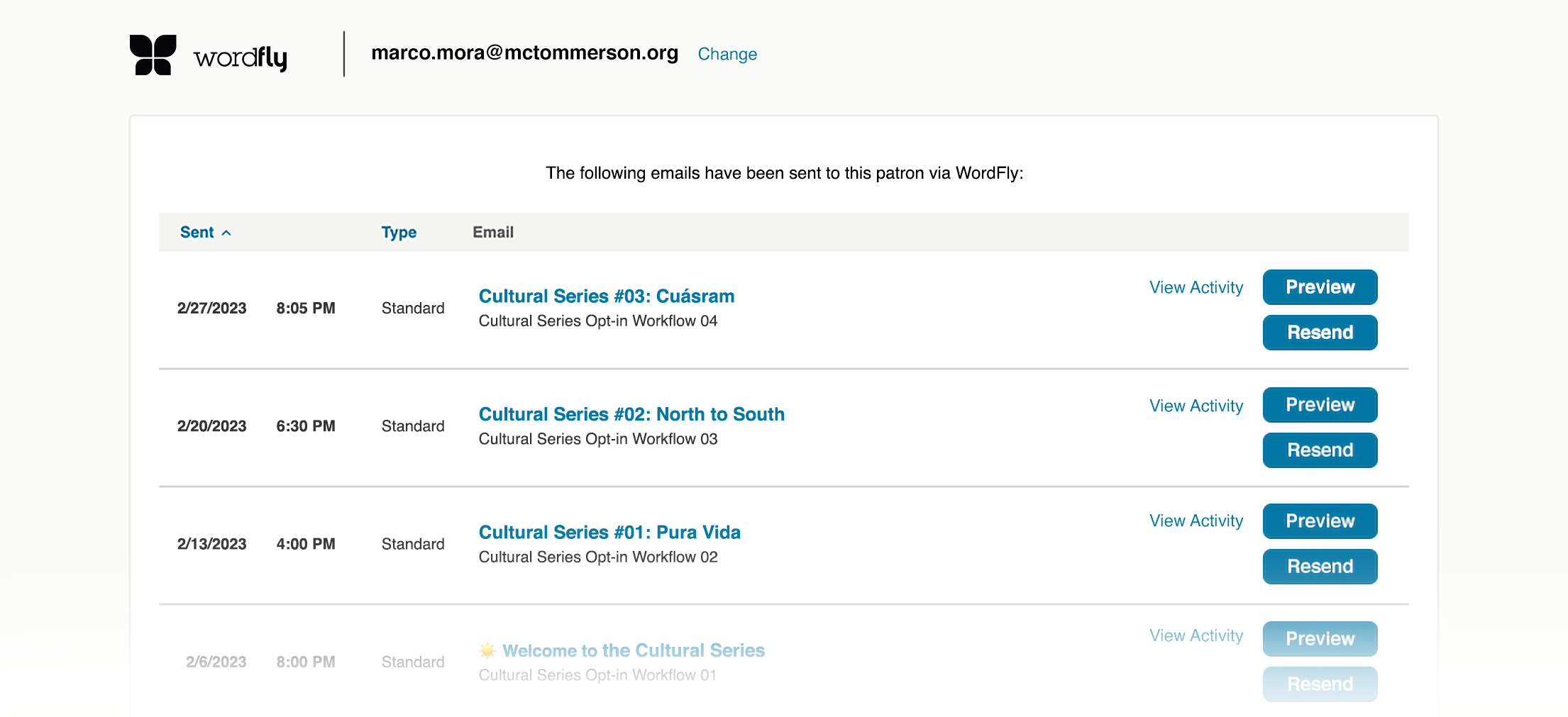 New for Workflows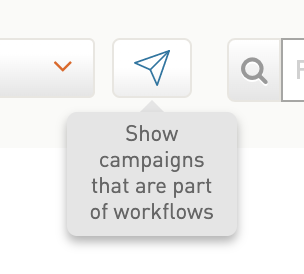 Show/hide workflow campaigns
We added a filter to all places where you can view campaigns. You can now show and hide campaigns that are part of workflows in grid views. Just look for the plane icon.
See more info on the Activate step
You can now see which selections were made for Frequency, Send to a Subscriber, and Format. We also added helpful info when an action cannot be taken due to missing checklist items or permissions.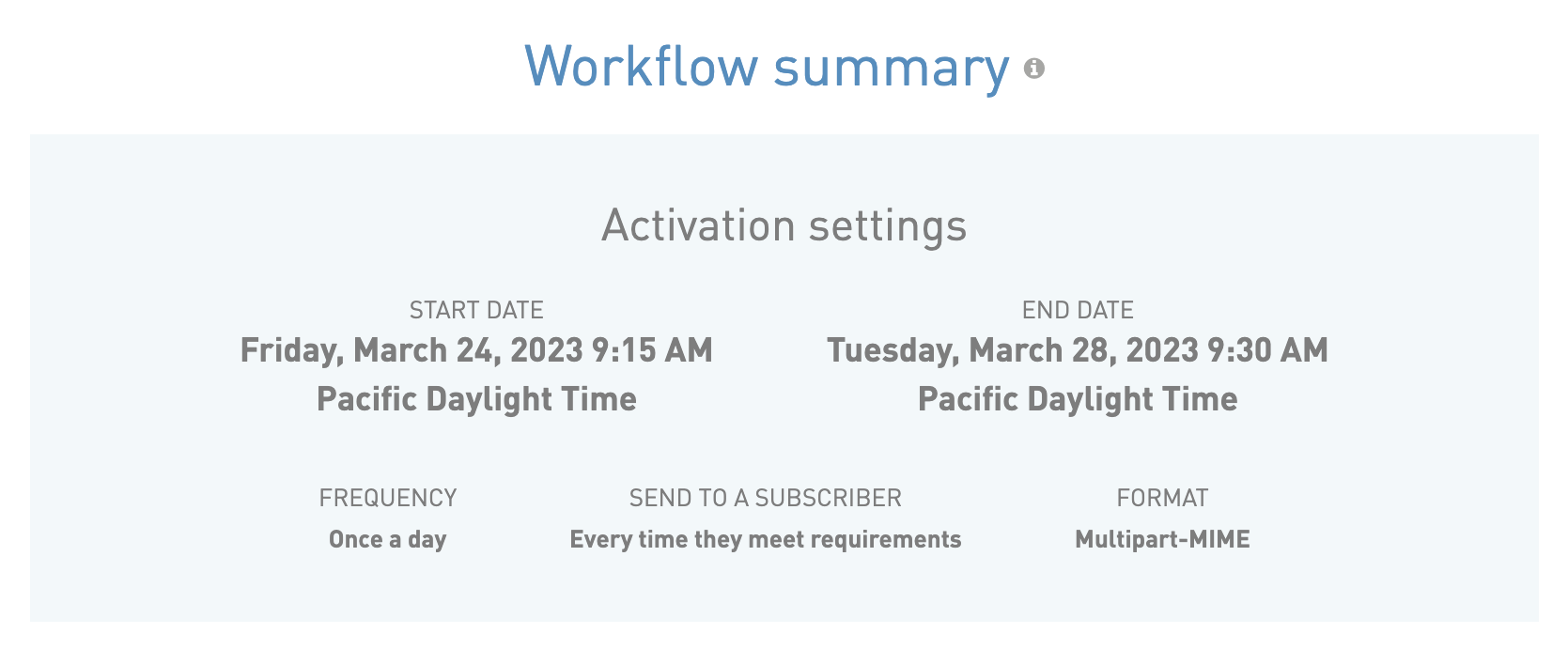 Settings updates for CRM Activity workflows
View mapped fields
After you have selected your CRM list settings, click the new View link to see which field mappings were selected.
Override unsubscribe events when sending transactional emails
Just like triggered campaigns, you will now see the Override Unsubscribes toggle when this feature is enabled for your account. This allows you to send transactional messages to people who have opted out of marketing messages.
Ready to get started with Workflows?


Fixed + optimized

Campaigns and workflows
The Delivered total now appears on the Activate, Send, and Sending Details pages. We also improved the automatic rescheduling of triggered campaigns affected by Daylight Savings Time changes.

Workflows delay issue resolved
We resolved an issue on March 24 where workflow campaigns with a delay of 12 hours or greater did not send as expected.
If Condition error prevention for Workflows
To prevent errors, if you change the previously selected email design for a workflow campaign, we are now clearing out any requirements that may have been set for the related If Condition.
Metrics
We optimized the accuracy and consistency of metrics across all Activate, Send, and Reporting detail pages and metrics exports. We also resolved the issue where reporting pages could not load if the campaign failed to send correctly.