You can add special characters to any Modern Editor text block by using the Add > Character tool.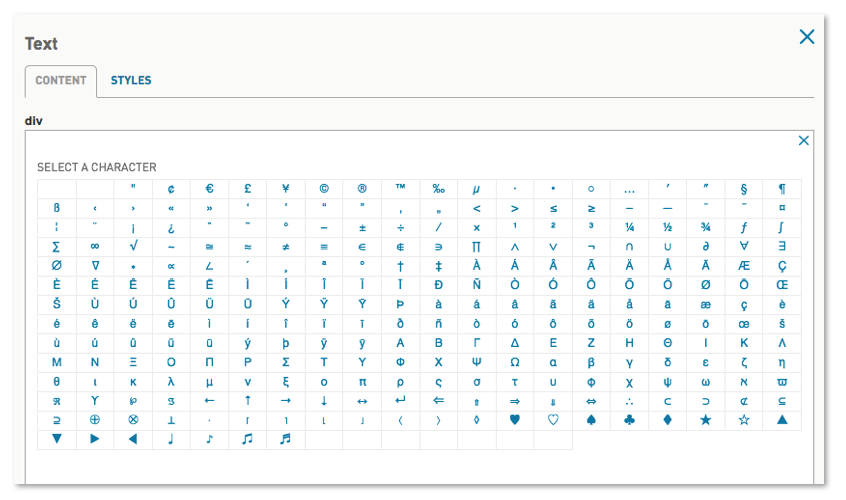 Adding special characters in text blocks
Follow these steps to add a special character to any text block in your email.
1. Open your email template in Modern Editor
2. Click on the text block you want to edit from the preview panel (the right side of the editor)
3. Place your cursor in the text block where you would like the character to go
4. Click on Add > Character
5. Select your special character
The character is added to your text block.